Master's Communication Student, Kate Young, Writes Award Winning Screenplay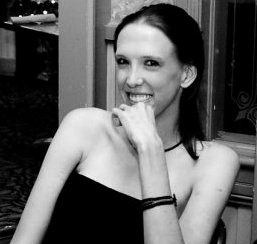 Thursday, January 1, 2015
Meet Kate, a MA in Communication student. As a Communication student Kate was given the rare opportunity to truly tap in to her ultimate desire to create. With the continual guidance of her knowledgeable and accomplished UCCS professors, Dr. David Nelson and Dr. Kim Walker, she has not only been able to sharpen her focus in the field of creative writing but also develop her skills as an artist.
For Kate's graduate thesis she was offered the unprecedented opportunity to propose, write, and defend a feature-length original screenplay. "The Man at Asher" is a Western/Thriller set in West Texas that explores themes such as loneliness, guilt, temptation, and forgiveness. The elements of nature, the subtext of redemption, and the common grasp for hope is the true soul of the story. The Man at Asher was recognized as a finalist in the First Time Screenwriter category at the London Film Awards in December 2014. In March Kate was notified that it had been selected as a finalist in both the 2014 First Look Project and 2014 Student Student Screenwriting contest through Script Pipeline. Kate has been approached by several interested agents and will be meeting with them over the next several months. She will also be meeting with several L.A. based production companies such as Lakeshore Entertainment in August to discuss the screenplay and it's accomplishments.
After graduation she plans to continue to shape her skills as a screenwriter through completing fresh and innovative projects while continuing to market and seek representation for "The Man at Asher" as she is very proud of this work!
[ / ]