2016 Student Achievement Award Recipient - Tanweer Saleem Baig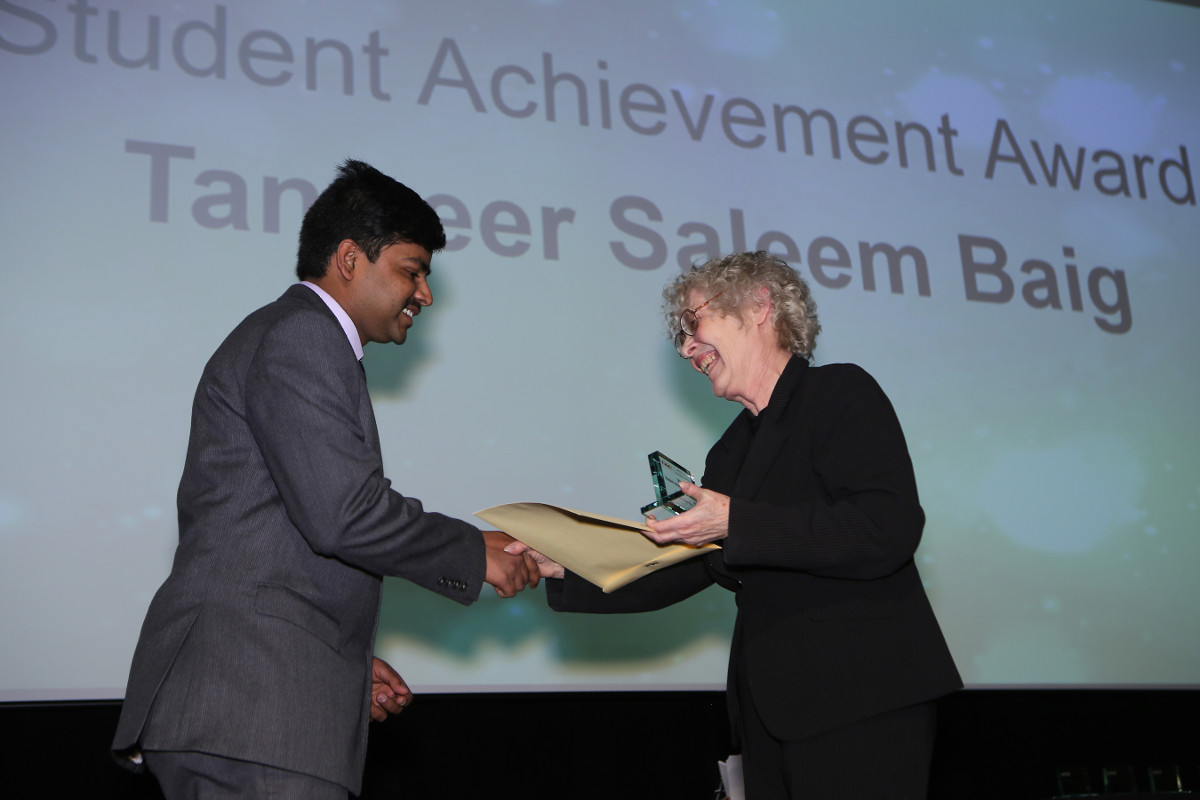 Friday, January 1, 2016
Tanweer Saleem Baig will graduate with a Master of Science degree in Electrical Engineering. Tanweer has made a significant impact at UCCS in his time here. His involvement and leadership are truly worthy of this award. As an international student from India, Tanweer has not only been a successful and dedicated student, he has also been a student employee and has made a lasting contribution to our campus student life.
In October 2014, Tanweer started as a general service employee in UCCS Dining and Food Services. Because of his ability to provide excellent customer service, to quickly learn different stations, and his leadership skills he was promoted to a Student Manager in August 2015. As a Student Manager he is known for his leadership skills and his ability to help promote diversity and inclusion. He has been instrumental in helping employees understand cultural differences and to bridge communication gaps. He has become a mentor to the 15 students he supervises in Dining Services by emphasizing the importance of providing great customer service and collaborating with managers to improve the student employee experience.
Tanweer has also served as Vice President for two years to the Indian Student Alliance (ISA), a student club at UCCS. He organized DEWALI NIGHT for Dewali, a festival of lights that is celebrated in many countries including India. He led the student club in making decorations and recipes, and he also organized the logistics and marketing for the event. In addition to his vital role in the event he also assisted with cooking all the food. As Vice President of ISA he has built a stronger awareness of cultural differences and inclusion on our campus.
Tanweer has balanced the demands of a student manager with his academic commitments. He is a full-time graduate student who has completed his final project which is a process that will prevent voter fraud by developing an anti-rigging voting system using finger printing. His professors and fellow students have respect and admiration for all Tanweer has accomplished while he has been a student here at UCCS.
Tanweer has cultivated many admirable skills during his time at UCCS. He has become a leader and has demonstrated a maturity and intent that will impact the world in a positive way. I am certain he will continue to go above and beyond to solve problems and to contribute to his community wherever that might be. The University of Colorado Colorado Springs is honored to present Tanweer with the 2016 Student Achievement Award.
[ / ]